Background Image for Header:
Blog post by Rachael Barbara Nicholas, WV National Digital Newspaper Project grant assistant, WVRHC
The Republicans of Berkeley County once bemoaned how difficult it was to edit a political paper when "the Republican backbone" in Berkeley "was weakened by Democratic domination." This perceived difficulty did not prevent editors A. S. Goulden and John T. Reily from establishing the Martinsburg Herald in 1881. A thoroughly Republican paper, the Martinsburg Herald retained its original management until 1885, when Reily purchased Goulden's interest in the paper and associated himself with George F. Evans, a manufacturer of cigars and wholesale dealer in tobacco. In addition to being a Republican paper, the Martinsburg Herald was "A Weekly Family Journal—Devoted to Home Interests, Local News, &c." It followed a fairly consistent format: the first page contained literature, the second political reports, the third local news, and the fourth advertisements.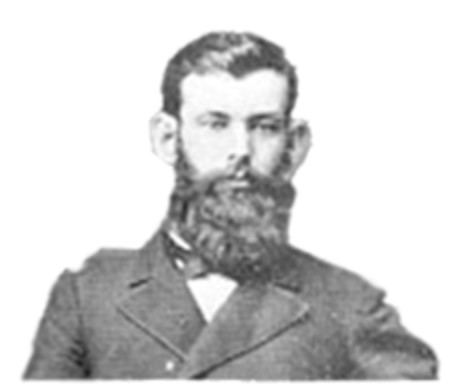 The Republican element of the Martinsburg Herald was secondary under Reily and Evans, but it was not absent. Reily and Evans championed protection and denounced free trade during the presidential election of 1888. It was their belief, and that of the Republican Party, that restricting imports from other countries would promote American producers, businesses, and workers. They utilized the rhetoric of labor to equate protectionism with agricultural and working-class interests. "Protection always won when the issue was openly against Free Trade," the editors said of the 1888 Republican victory. "Labor of all kinds fears free trade, and well it may. Labor was aroused, and Labor is the Lion of America." The lion Reily and Evans envisioned represented unity, something they wanted for the Republican Party.
A healthy repugnance of party factionalism followed the Martinsburg Herald into the Progressive Era, even as it became increasingly political. It no longer bore the title "Family Journal" after A. B. Smith and J. H. Mowbry replaced Reily as editor on July 22, 1893. As a Republican newspaper, the Martinsburg Herald published extensively on free silver—a monetary policy that favored unlimited coinage of silver into money on demand—and territorial expansion. Both Smith and Mowbry and the editors who succeeded them (U.S.G. Pitzer in 1899, George F. Evans in 1900, Wilbur Thomas in 1904, and W.E. Hoffheins & Co intermittently) criticized free silver and its populist Democrat defender, William Jennings Bryan. They predicted an economic collapse under Bryan's silver standard and urged farmers, the potential beneficiaries of free silver, to "not pursue a phantom and bring down on his own head worse ills than he now suffers." They also chastised Bryan's opposition to the imperialist war being fought in the Philippines. Invoking the memory of Thomas Jefferson and Andrew Jackson, Smith informed his readers "[that] Mr. Jefferson was nothing if not an expansionist… and if alive today both would be found supporting the foreign policy of William McKinley." The editors of the Martinsburg Herald equated progress as a nation with rampant imperialism.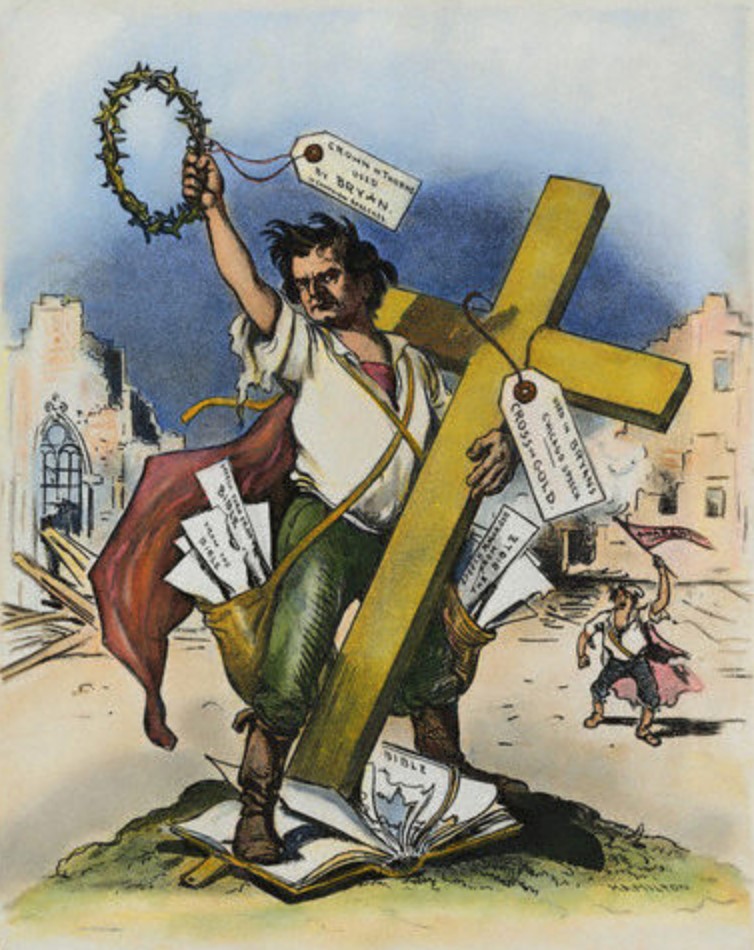 The reformist spirit of the Progressive Era did not penetrate the pages of the Martinsburg Herald. A few reports addressing prohibition and women's suffrage graced its columns, but they never received lengthy coverage. The editors had other concerns, particularly in 1912, when ex-president Theodore Roosevelt ran against incumbent William H. Taft, creating a schism in the Republican Party. They accused the newly formed Progressive Party of putting "local candidates into the field against the Republican candidates in every State and congressional district" in "a war of extermination" against Republicans. There was no subtlety in their assertion that the "motto of the new party seems to be 'Kill the Republican party; elect Roosevelt at the same time if possible, but in any event kill the Republican party." Republicans and Progressives alike felt the sting of defeat when Democrat Woodrow Wilson won the presidency in 1912 and 1916.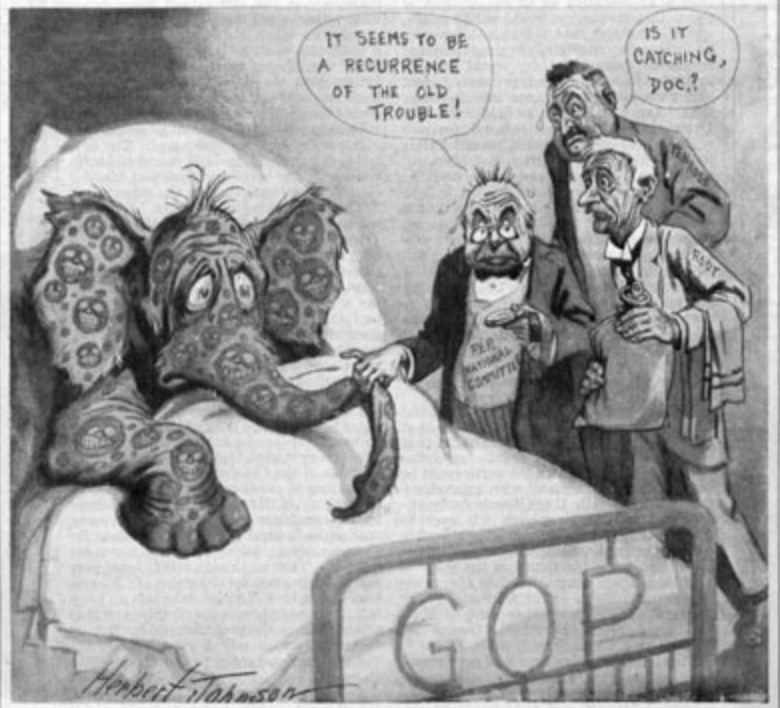 The Republican Party survived its splintering and the victory of Wilson; the Martinsburg Herald did not. The final issue appeared on December 27, 1919, under the World Publishing Company. The editorial body gave no indication that this issue would be the Herald's last. It published a variety of articles, as it always had, including a speech from its former political rival, William Jennings Bryan. It was strangely ironic—maybe even appropriate—that Bryan had the final say in a paper that had spent twenty years opposing and denigrating his policies.
Editor's note: The Martinsburg Herald is one of the newspapers that will be digitized during the current WV NDNP grant cycle, so it will eventually be available on https://chroniclingamerica.loc.gov/.
Blog post by Christina White, undergraduate researcher at WVU
This series of blog posts will feature the following books: Mammy Pleasant's Cookbook, A Date with a Dish, A Good Heart and a Light Hand, and The Jemima Code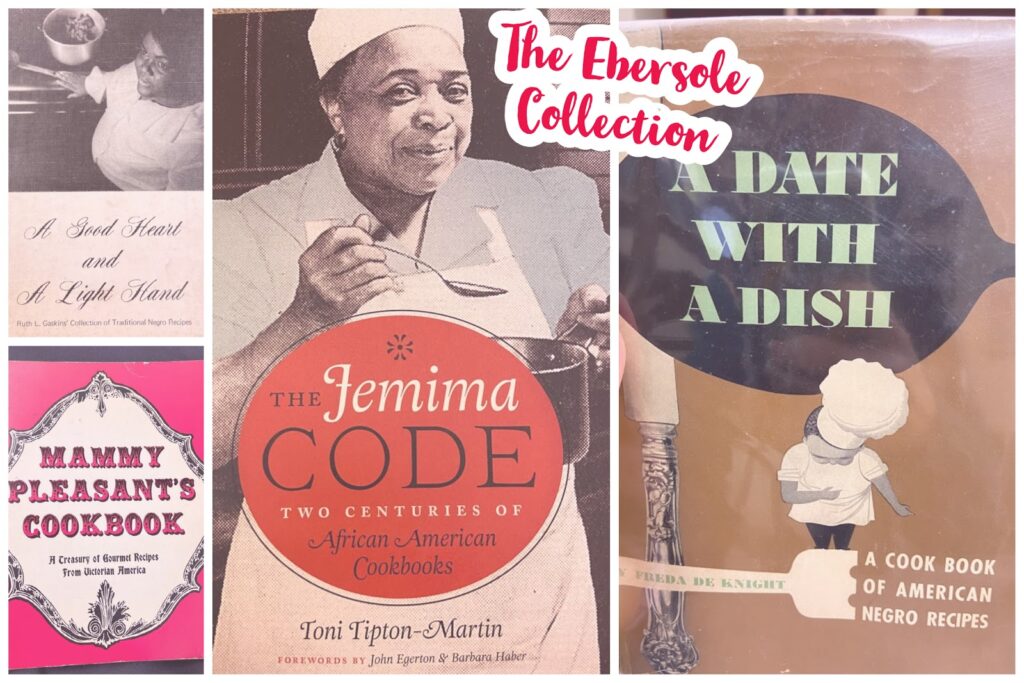 Note: The cookbooks in this series feature revolutionary and talented women of their times. Reading their stories in the West Virginia & Regional History Center, I chose to refer to the authors by their first names. Their casual tones conveyed a desire to connect with the reader, and being one of those readers, I wanted to uphold that connection while maintaining the highest respect for the work they created.
I found a place on campus I never knew existed. The West Virginia & Regional History Center houses doorways into the past, into the day-to-day struggles, relationships, and moments of sweet relief. I'm sifting through the realities of women, Black Americans, and other marginalized groups to elucidate forces that affected their lives. These forces, far from obsolete, persist into today's social landscape, whether it is in private conversations at the Mountainlair or national media coverage.
Donated by the late Lucinda Ebersole, an acclaimed writer and cookbook collector, hundreds of cookbooks await analysis on the sixth floor of the Downtown Library. I started with Mammy Pleasant's Cookbook, which captures the travels and fierce entrepreneurship of Mary Ellen Pleasant.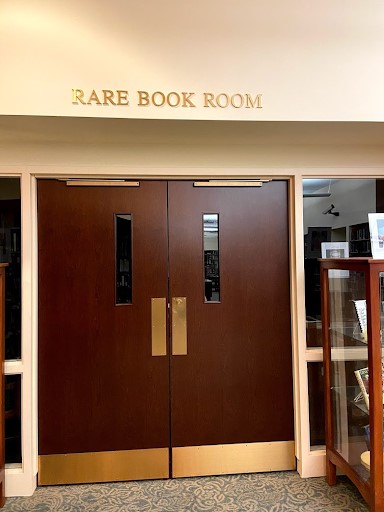 I realized that recipes cast a new light on history with an intimate truthfulness. Standard high-school history books don't reveal the ins and outs of stewing a turtle, running a renowned kitchen on a senator's riverboat, or feeding enslaved people at secret boarding houses of the Underground Railroad. The language around recipes, be it an author's note or long introduction, tells a story about a time period. How are specific groups of people described? Mammy Pleasant's Cookbook uses "Negro," while later books opt for "African American" or "Black." Who knew a timeline of societal awakenings and changes in norms is etched between the dinner and dessert section of a cookbook?
As I flipped the page of a hundred-year-old cookbook, a plume of dust shot into the air. I caught a whiff of an unfamiliar scent that reminded me of my grandmother's stack of outdated newspapers, musty yet potent. I felt like a foreigner in an unexplored country, getting to know the smells and rituals of a group whose history was scrubbed and sanitized by dominant groups.
For example, the "mammy" stereotype — a jolly, rotund Black woman who cares for everyone and whips up a southern feast — seemed awful but extinct in today's world. However, it was only three months ago that the international brand Quaker Oats removed a notorious mammy stereotype from their most famous product line, Aunt Jemima syrup and pancake mix.
Check out this TikTok on "How to Make a Non Racist Breakfast." The creator spells out how a pancake icon propagated racism: https://twitter.com/singkirbysing/status/1273053553876074496
The content of these frayed cookbooks is so pertinent to the current moment. Their lessons on racial identity and inclusion matter in policy decisions, university trainings, and dorm-room discussions among friends.
My goal in these blogs is to share stories from sources as raw, as delicious, and as unfiltered as personal recipes. I don't mind if opinions are unsettled or comfortability is shaken. I'll also let you in on experiences that I'll likely never witness, like skinning an opossum or preparing fruit punch for a hundred people at a church social.
At some points, I found myself agitated over a cookbook. I texted friends and annoyed my family about what I read, mostly injustices against the authors and their communities. Civil rights, intercultural blending, mental health, women's suffrage, gender issues, slavery, single parenthood, poverty, environmentalism, and more fills the pages of the Ebersole Collection. This blog would be lucky to dust off just one of those topics!
I invite you to accompany me into the daily lives of skilled chefs who objected in the most cunning, illusive way. Their judgements and hopes are woven into the blank spaces between recipes for roast duck and spice cake.
I'm excited to show you what I uncovered after hours in the West Virginia & Regional History Center, carefully leafing through these antique cookbooks on a special book pillow.
I'm a senior pursuing a double major in Biology and International Studies and intern at the WVU Center for Resilient Communities. Welcome to my excursion into the Ebersole Collection!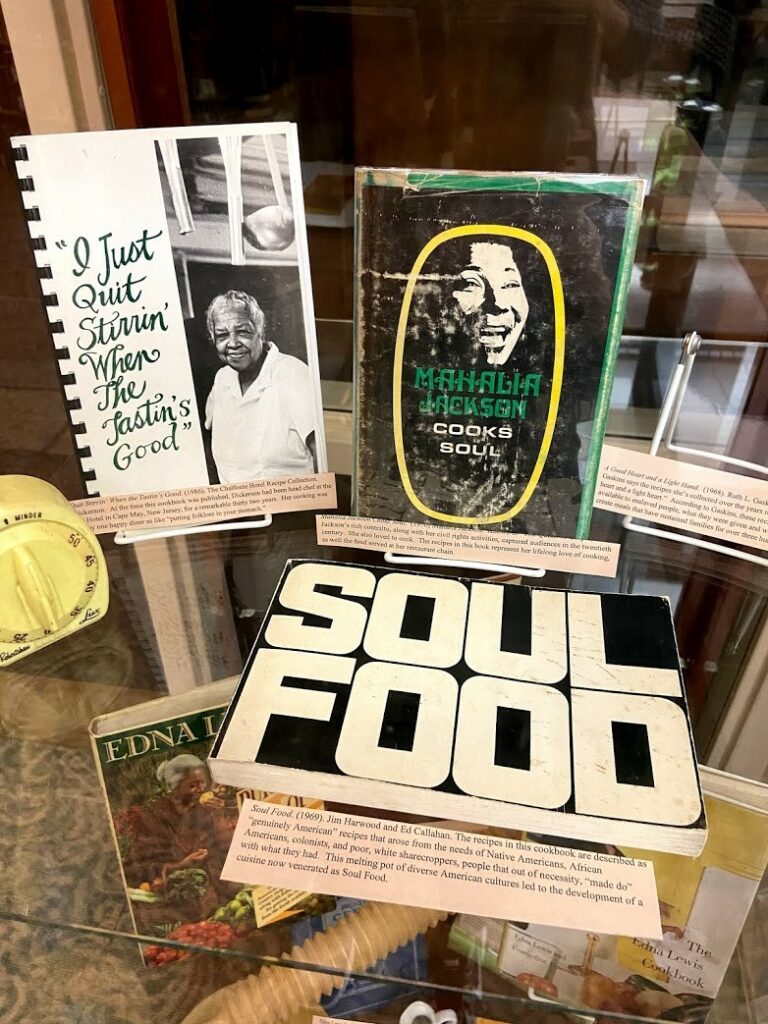 *I will capitalize the term "Black" in agreement with the New York Times' 2020 decision to respect a shared cultural identity. Read more about their decision here.
Members of the WVU community can make an appointment to browse and read books from the Ebersole Collection by visiting: https://wvulib.wufoo.com/forms/modzhm01sagr2x/
A warm thank you to our dedicated Rare Book Librarian, Stewart Plein, and our Reference Supervisor, Jessica Eichlin, for empowering me during this process. Without their work, organizing the hundreds of books and spreading the word about their content would not happen.
More about the Ebersole Collection: https://news.lib.wvu.edu/2018/12/05/the-importance-of-a-good-cookbook/
Written by Christina White
Biology and International Studies
cdw0030@mix.wvu.edu
*photos taken by Christina White
Blog post by Jane LaBarbara, Assistant Curator, WVRHC.
Valentine's Day yesterday got me thinking about love and friendship, and how that is reflected in the things we save. The WVRHC has preserved the evidence of probably thousands of friendships in the form of funny greeting cards, charming letters, scrapbooks, reminiscences, published works, and photographs. I wanted to share some of those photographs with all of you, to highlight the many forms of friendship which carry us through good times and bad.
Siblings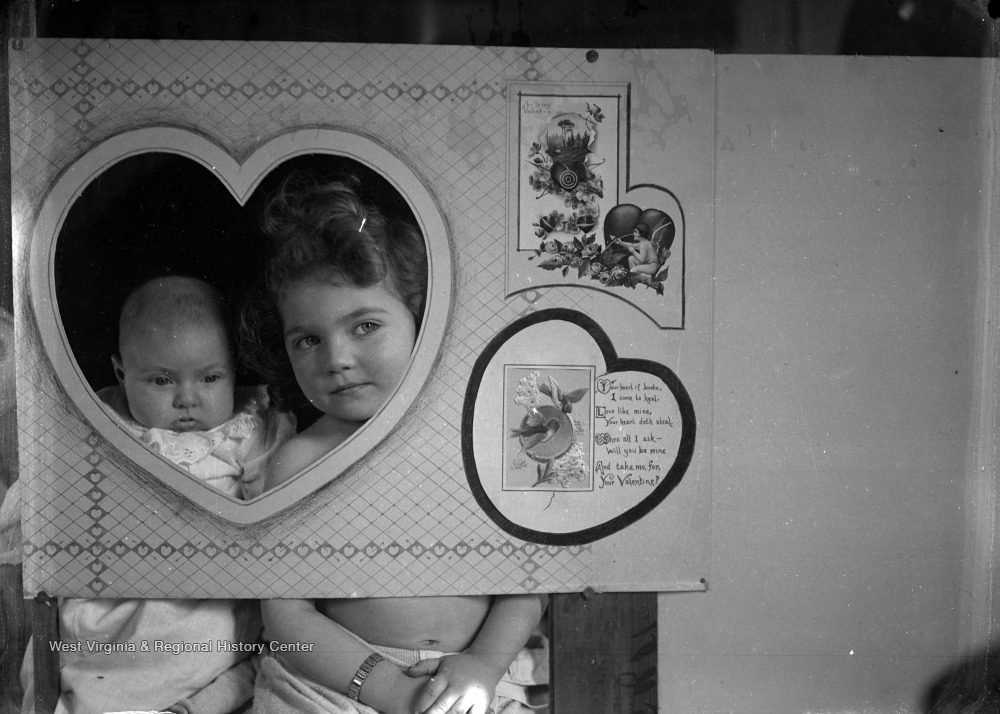 Childhood friends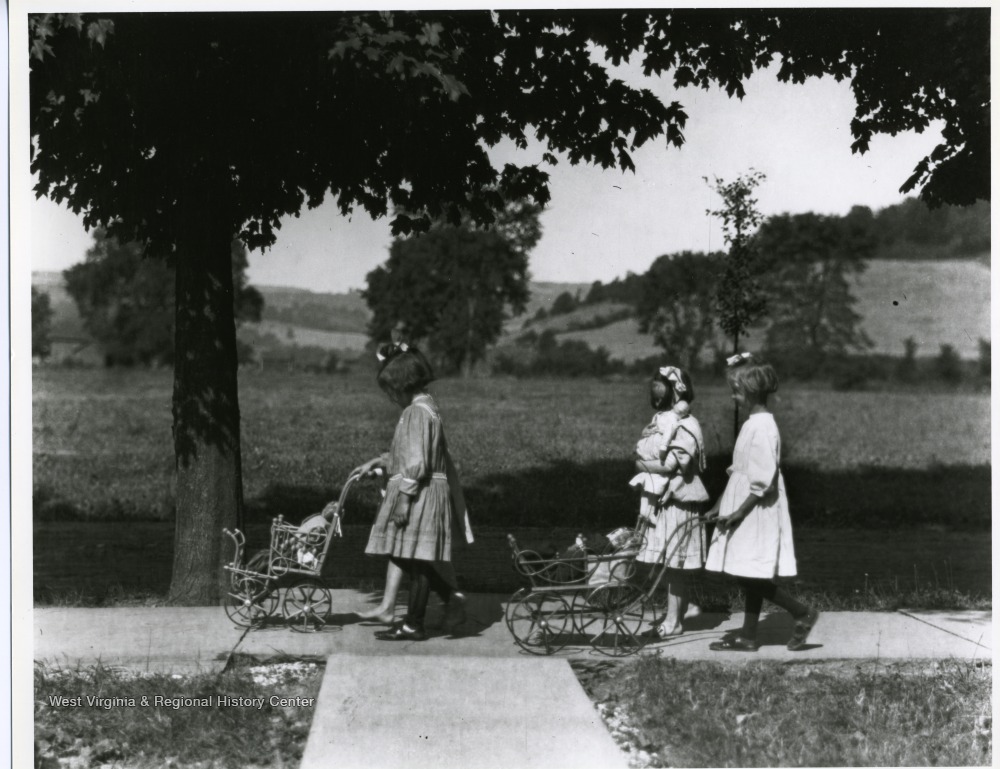 Coworkers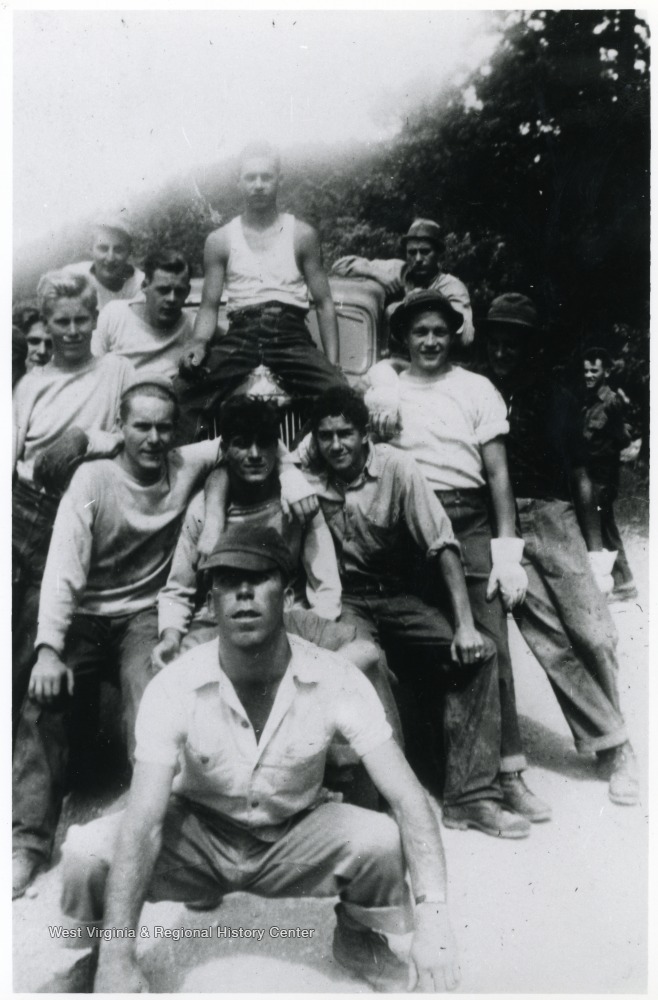 Beloved pets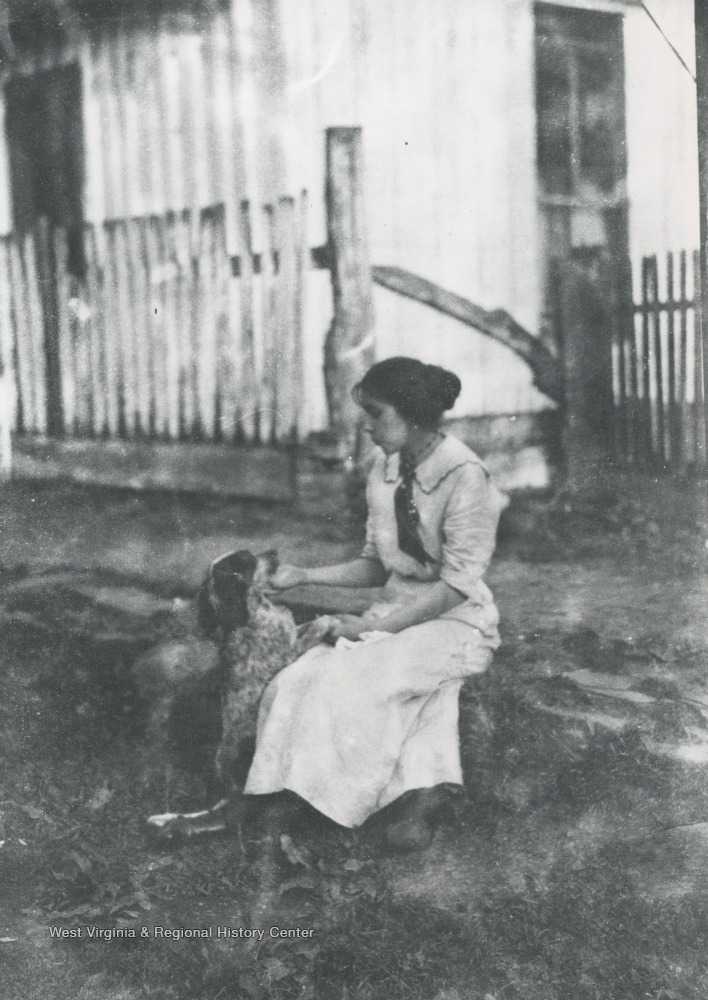 The goofy ones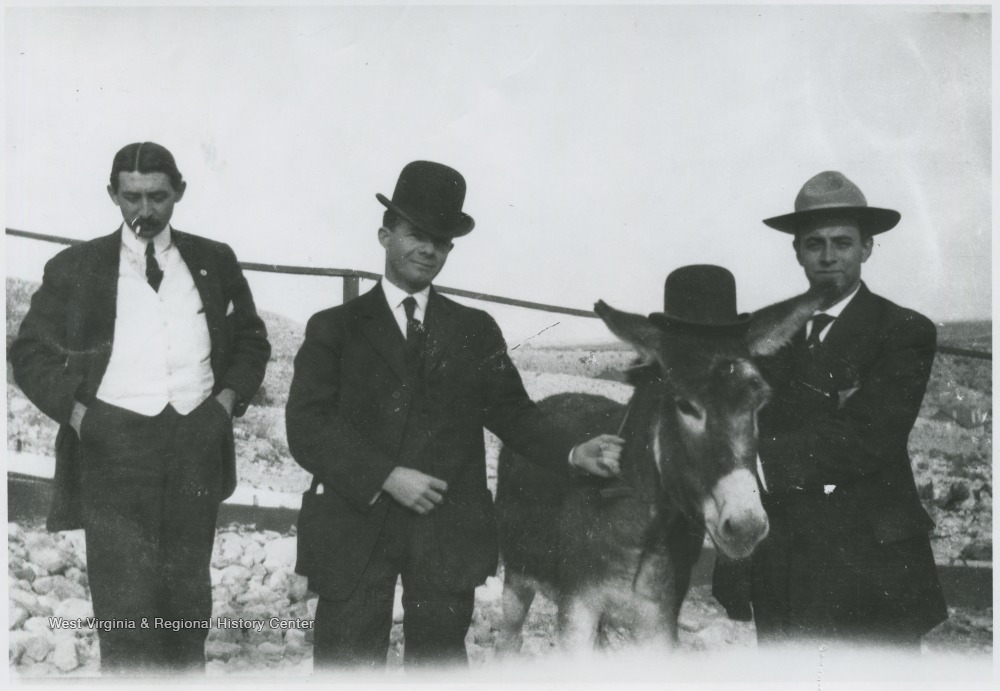 Friends from school, clubs, social organizations, etc.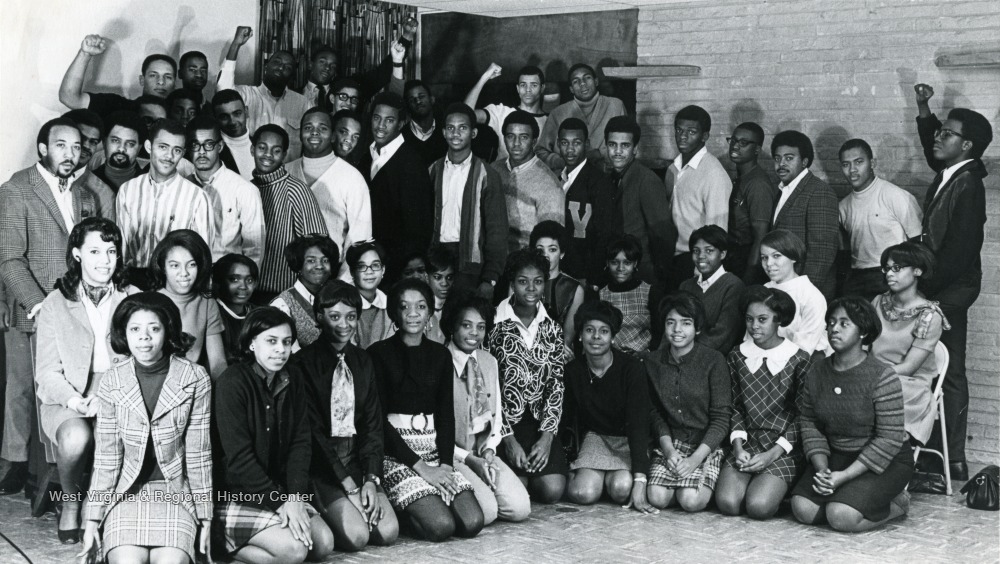 Romantic partners and old friends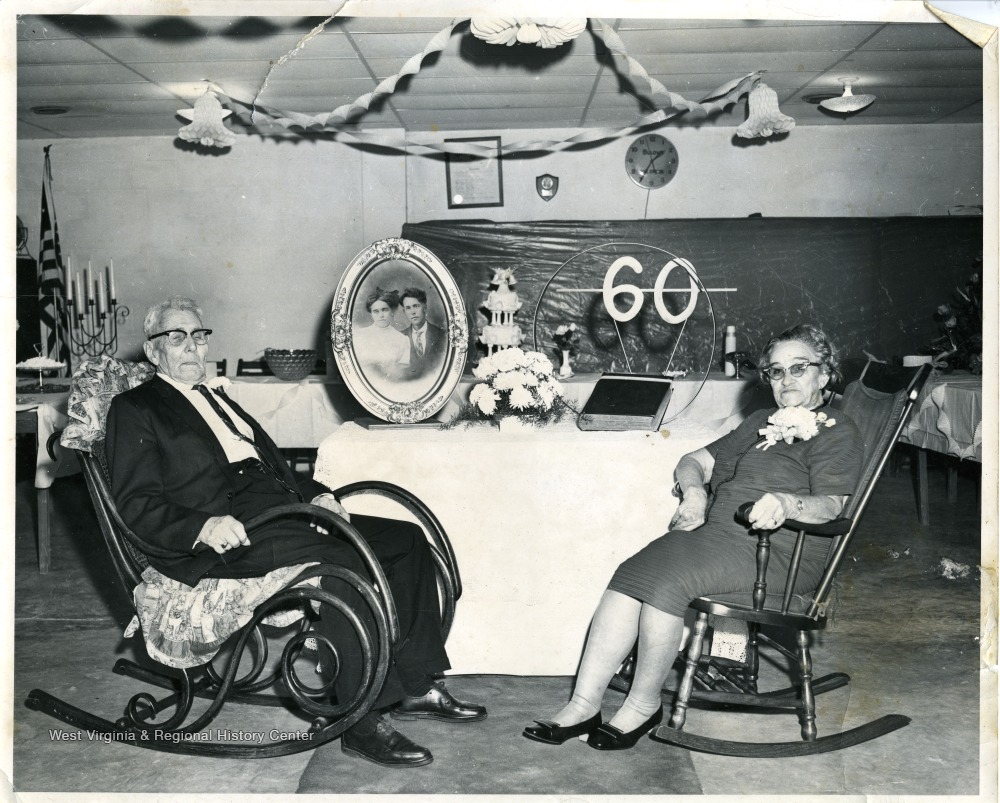 Military comrades and friends who we've lost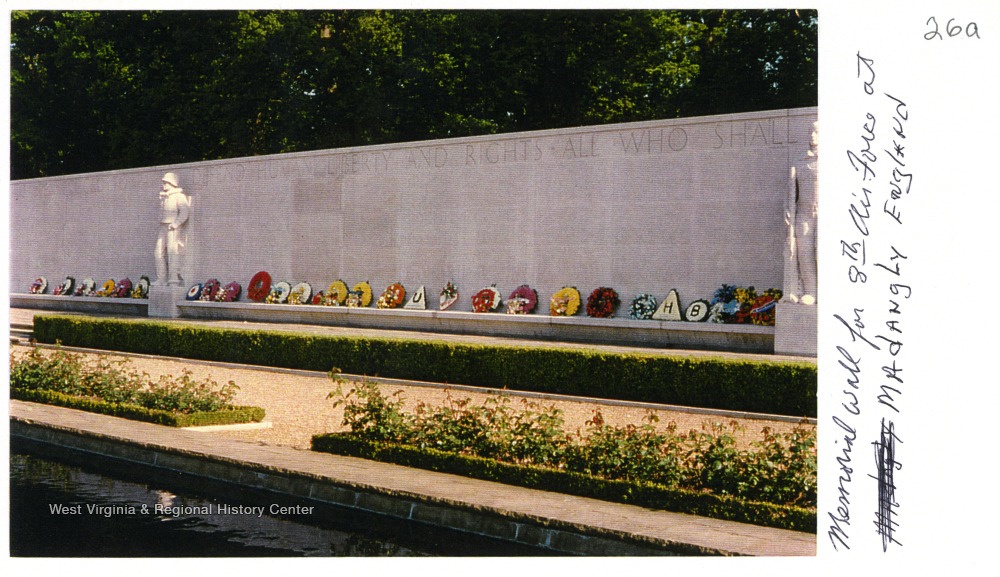 These and many more photos can be found in our database of historic photographs, West Virginia History OnView.
Read More Blog Entries