Background Image for Header:
Blog post by Christina White, undergraduate researcher at WVU
This is the fifth post in White's series on race, justice, and social change through cookbooks, featuring the following books from the Ebersole collection: Mammy Pleasant's Cookbook, A Date with a Dish, A Good Heart and a Light Hand, and The Jemima Code.
"It is a fallacy, long disproved, that Negro cooks, chefs, caterers and housewives can adapt themselves only to the standard Southern dishes, such as fried chicken, greens, corn pone, hot breads, and so forth." The preface was probably quite inflammatory to prejudiced whites that came across it. To get a sense of the author's courage, glance over the first page here: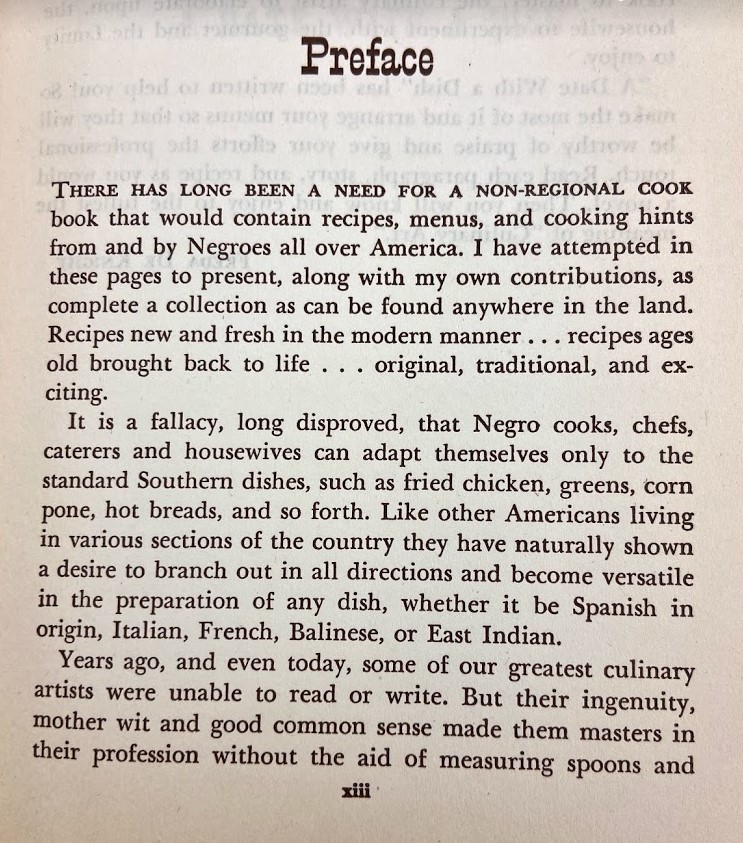 The author, Freda de Knight, in her book, A Date With a Dish: A Cook Book of American Negro Recipes, acknowledges stereotypes. She knows that Black individuals had to improvise, cooking without measurement or modern equipment. How could they formally publish cookbooks when they couldn't read or write?
Hannah Giorgis in Bon Appetit describes how Freda's cookbook transformed the future of Black cooks. She recognized that "cultural archiving and culinary research are both pursuits for which few black people have received compensation." It's a great read for home chefs, history buffs, or anyone interested in how one woman stood for justice.
*It's nearly impossible to find a print copy of Freda de Knight's book, as numerous Amazon and Google searches proved. However, WVU students and staff can visit the Ebersole Collection on the 6th floor of the library to read our copy for free! Make an appointment. (They're open during the COVID-19 pandemic by appointment.)
**I also found this online version of A Date with a Dish digitized by Cornell University.
Blog post by Lori Hostuttler, Assistant Director, WVRHC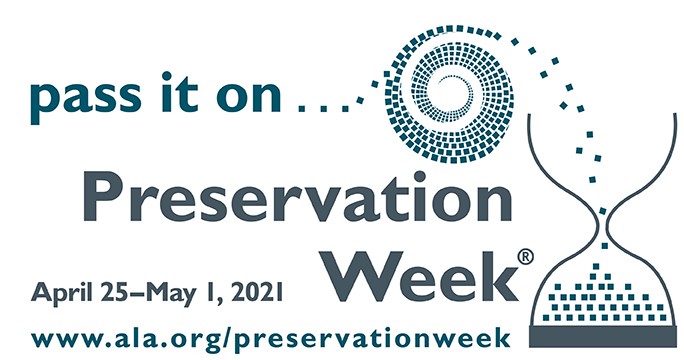 Each year in April, libraries and archives take time to share information about one of our core activities: preservation. Caring for the collections materials under our stewardship is part of the mission of the West Virginia & Regional History Center, the WVU Libraries, and many other library and heritage institutions. Many of you have your own collections – records, letters, photographs, artifacts, videos, and more – that contain your personal history, the history of your family, your school, and your communities. The theme for Preservation Week 2021 is Preserving Community Archives and the goal is to provide resources and education to help you take care of your collections.
West Virginia takes pride in its sense of community and our history is often written by looking closely at groups with shared experiences. Coal camps, unions, sports teams, and homemaker's clubs are just a scant few of the communities that have been explored to tell the story of the people of the state. Not all communities have been studied, nor their records collected. Black, ethnic, and LGBTQ communities in West Virginia are underrepresented in our histories and our archives. Community archives are a way for groups to collect and interpret their own history.
There are many things you and your community can do to preserve your historic records so they can be passed down to others in the future. The resources linked below offer guidance on many different kinds of materials. We can also offer some advice at the WVRHC.  If you have a preservation question or want to start a community archive, send us an email. We'll try to assist and provide answers or get you in touch with someone who can. 
Caring for Your Treasures: Guides on architecture, books, glass & ceramics, documents & works of art on paper, furniture, home video, metal objects, paintings, photographs, textiles, and matting & framing from the American Institute for Conservation
Dear Donia: Ask preservation expert Donia Conn a question, and review the archive of her answers
Disaster Recovery: Disaster planning, salvage, and restoration resources
Preservation Leaflets: Handouts on numerous preservation issues from the Northeast Document Conservation Center
Preservation Week Webinars: Free webinars on numerous preservation topics
Saving Your Stuff: Tips for audio, books, data, documents and paper, film and home movies, photos, scrapbooks, slides and textiles
Blog post by Stewart Plein, Associate Curator for WV Books & Printed Resources & Rare Book Librarian
Shakespeare loved flowers and it is well known that he used them in his plays.  Flowers conveyed meaning and symbolism in Shakespeare's day.  Each mention of a flower or tree would provide a clue to the readers of his plays.  Let's take a look at some of the flowers and plays where they are mentioned.  I'm sure Shakespeare would be happy to celebrate his birthday with a bouquet of flowers!
All of the flower portraits you see here come from a set of books in the Rare Books collection, William Woodville's Medical Botany.  Published in 1832 in five volumes, each with beautiful images of flowers and other plants illustrated with hand colored plates. 
'What's in a name? That which we call a rose
By any other name would smell as sweet.'
Romeo and Juliet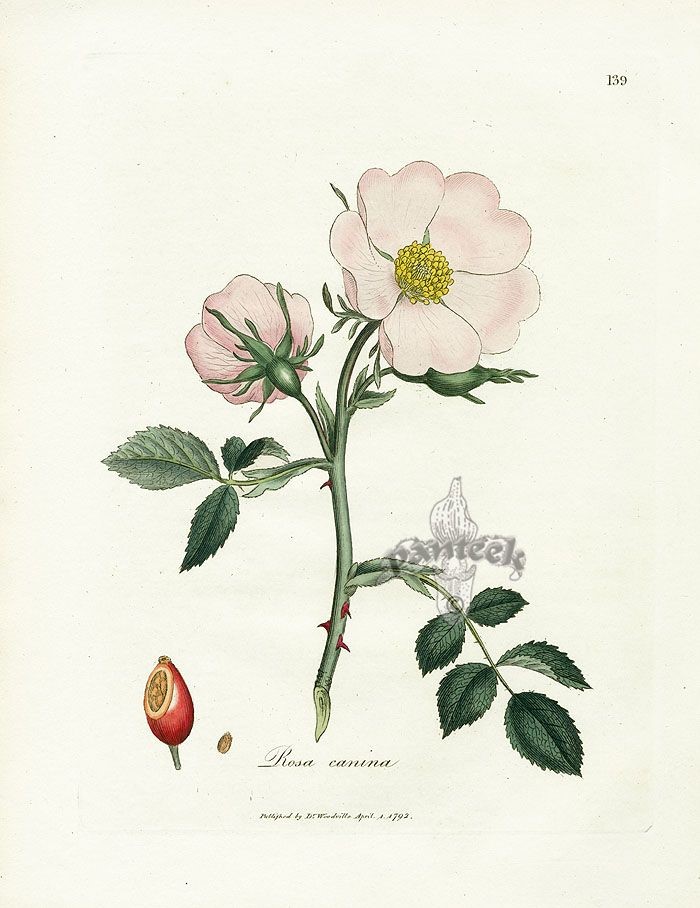 Are our carnations and streak'd gillyvors,
Which some call nature's bastards: of that kind
Our rustic garden's barren; and I care not
To get slips of them.'
The Winter's Tale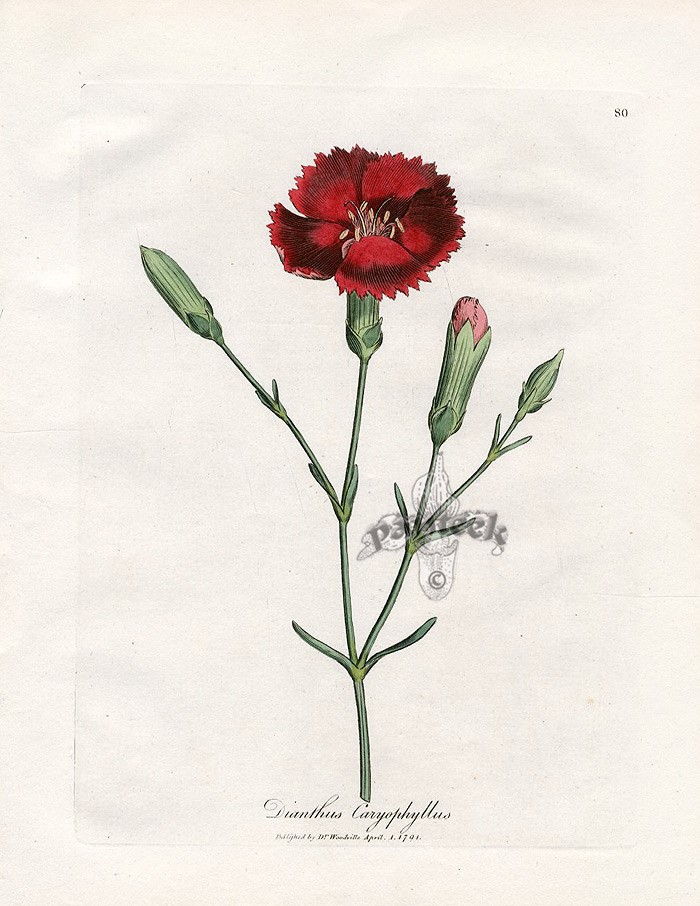 'The flower-de-luce being one! O, these I lack,
To make you garlands of, and my sweet friend,
To strew him o'er and o'er!'
The Winter's Tale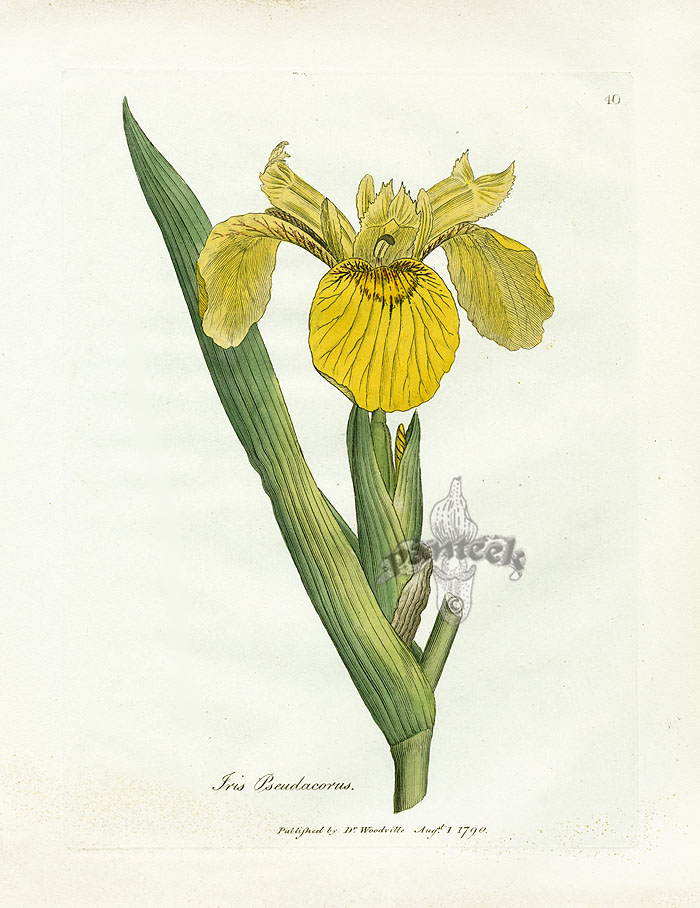 'Not poppy, nor mandragora,
Nor all the drowsy syrups of the world,
Shall ever medicine thee to that sweet sleep
Which thou owedst yesterday.'
Othello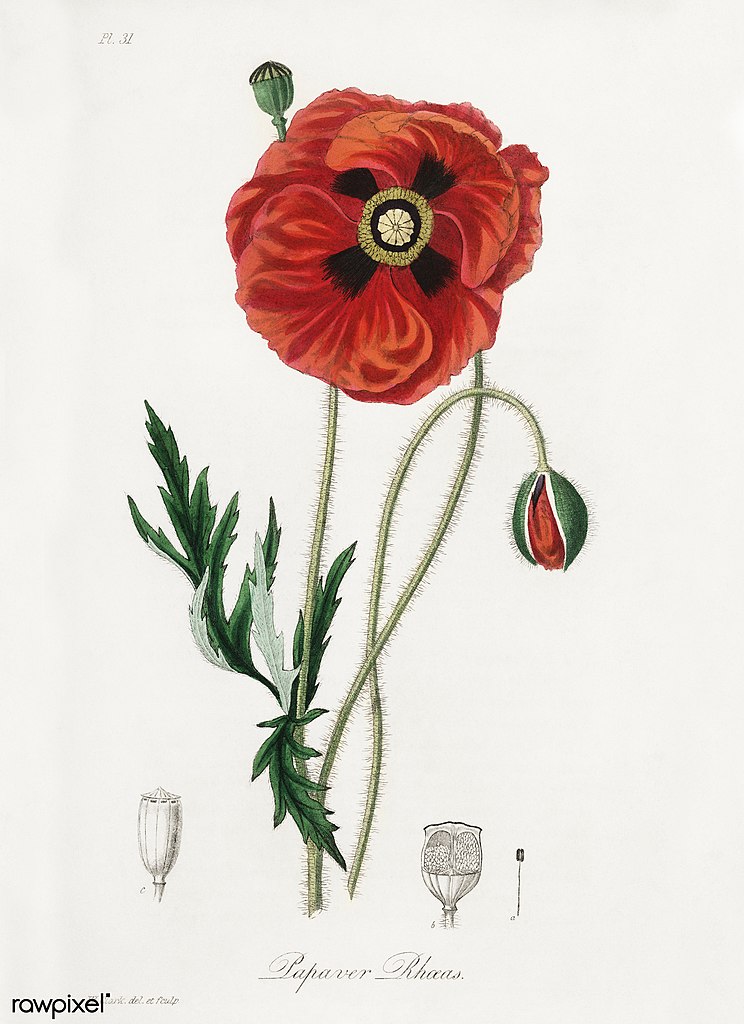 Happy Birthday Shakespeare!
If you'd like to see Shakespeare's works or Woodville's Medical Botany, contact me, Stewart Plein, to schedule a visit to the Rare Book Room. 
Resources:
Read More Blog Entries